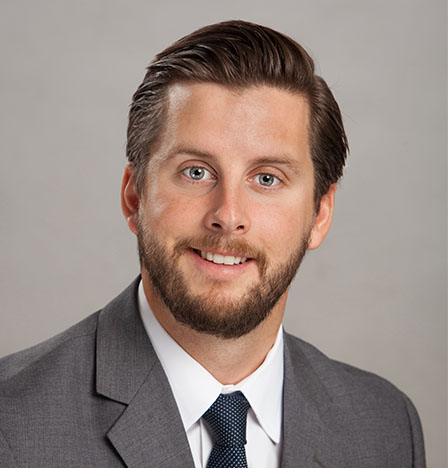 Charles "Chip" Lollar, Jr.
Attorney
Chip is a seasoned eminent domain attorney who has handled a variety of complex eminent domain cases. He has represented numerous types of eminent domain clients including: homeowners, churches, commercial businesses, and farmers and helped recover millions of dollars in just compensation. He has handled cases in state and federal court (both in Virginia and West Virginia). He has also argued constitutional issues before the Supreme Court of Virginia. After several years of practice Chip has yet to take on an eminent domain case where he was unable to obtain for client a better result than what was originally offered.
Professional Memberships
­
Virginia Bar Association
West Virginia Bar Association
American Bar Association
Norfolk & Portsmouth Bar Association
Professional Activities
­
Attended the 2017 American Law Institute National Eminent Domain and Land Valuation Litigation Conference in San Diego, CA.
Speaking Engagements and Publications
­
– Speaker, MCLE Seminar, "Hearsay, Email, Business Records and Social Media in the Trenches," National Business Institute, Norfolk, VA, August 31, 2016.
Civic Involvement
­
Coach Norfolk Public Schools Mock Trial Program