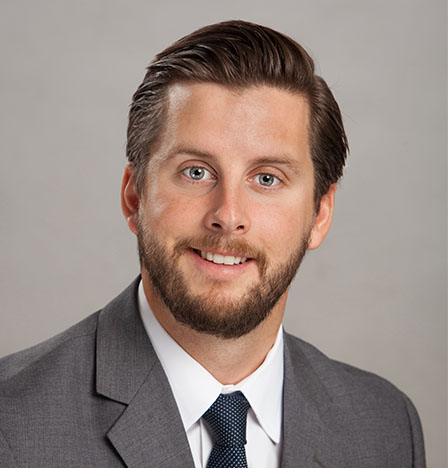 Charles "Chip" Lollar, Jr.
Attorney
Chip focuses his practice on the representation of private property owners in eminent domain and property rights proceedings. As an active member of the Thomas Jefferson School of Law National Trial Team during law school, he traveled frequently and was able to hone his trial advocacy skills by taking part in trial competitions across the country. During his last year of law school, Chip interned at the California Department of Transportation, where he learned the intricacies of eminent domain, and experienced firsthand what a difference retaining a good eminent domain attorney can make.
Chip is a native of Norfolk, Virginia and graduated from Old Dominion University (2009), where he majored in Political Science and was a member of the sailing team. He received his Juris Doctor from Thomas Jefferson School of Law in San Diego, California (2014). Today, Chip puts his knowledge and experience to use working side by side with his father, Chuck, representing property owners in condemnation proceedings.
Professional Memberships
­
Virginia Bar Association
West Virginia Bar Association
American Bar Association
Norfolk & Portsmouth Bar Association
Professional Activities
­
Attended the 2017 American Law Institute National Eminent Domain and Land Valuation Litigation Conference in San Diego, CA.
Speaking Engagements and Publications
­
– Speaker, MCLE Seminar, "Hearsay, Email, Business Records and Social Media in the Trenches," National Business Institute, Norfolk, VA, August 31, 2016.
Civic Involvement
­
Coach Norfolk Public Schools Mock Trial Program