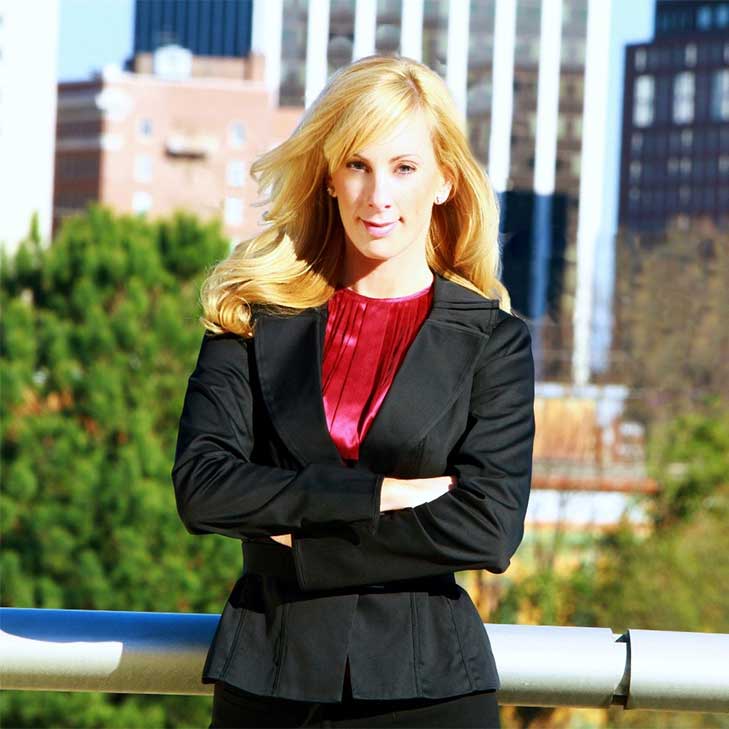 Christina E.
Lollar
Attorney
Christina joined her father Chuck and brother Chip in January 2019. She brings over 11 years of litigation experience to Lollar Law. She now focuses her legal practice exclusively on representing private property owners, both commercial and residential, in eminent domain proceedings against local, state and federal condemning agencies. Since joining the Firm, along with Chuck and Chip she has represented and obtained just compensation for 100+ landowners in both the Atlantic Coast Pipeline and Mountain Valley Pipeline projects. She and the firm have extensive experience in the litigation of natural gas pipeline easements.
Prior to joining Lollar Law, Christina lived in Raleigh, NC and was a Senior Supervising Attorney at a leading national healthcare law firm. She managed over 15 attorneys in healthcare litigation, Medicaid eligibility, regulatory and reimbursement matters for long-term care clients in over 35 states.
Prior to earning her law degree, Christina worked in Charlotte, NC as a Corporate Finance Analyst for a leading national provider of investment banking products.
Professional Memberships
­
North Carolina, 2008
District of Columbia, 2010
Virginia State Bar, Admission Pending Via Reciprocity

Professional Activities
­
Attended the 2020 American Law Institute Eminent Domain and Land Valuation Litigation Conference, Nashville, TN
Attended the 2019 Eminent Domain Institute CLE International Conference, Irvington, VA
Personal Interests
­
When not working, Christina enjoys sailing, skiing and traveling abroad.